Menu This site does not store any personal or financial data
The Fell Pony Society
Queen Elizabeth II Memorial Challenge
The Fell Pony Society is delighted to announce that this year we will keep the spirit of the centenary community alive by launching the Queen Elizabeth II Memorial Challenge. This will run along the same lines as the 100 mile challenge that we ran in our Centenary year.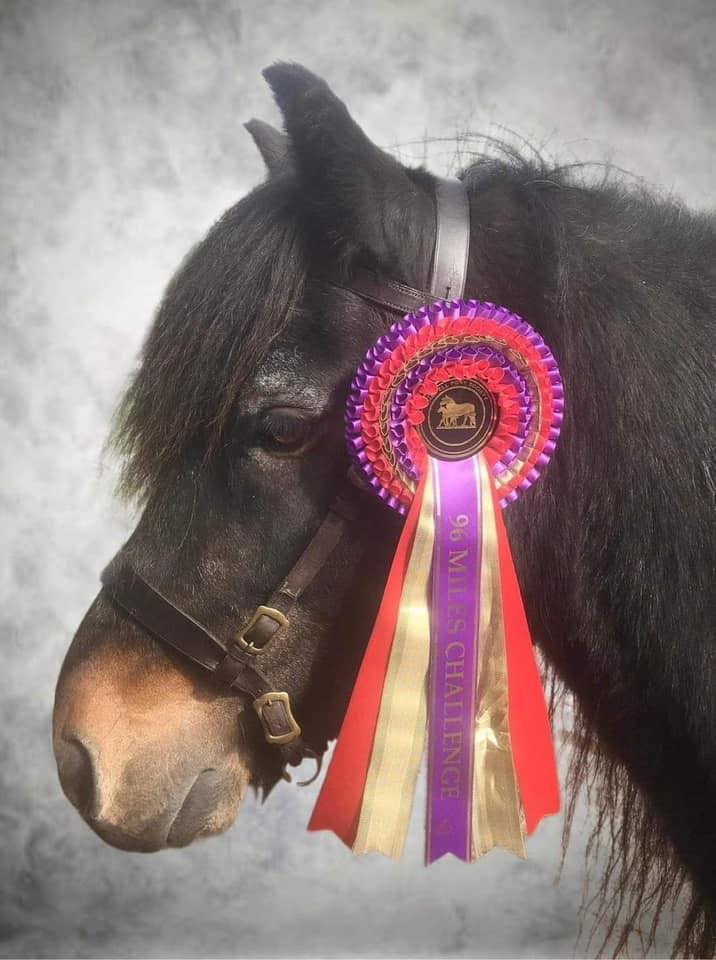 The Challenge will celebrate the life of our late Queen and run from her birthday, 21st April, to 31st October 2023.
It is open to all UK and international FPS members. Entrants are invited to complete 96 miles, one for every year of the late Queen's life, with their Fell ponies and Fell pony friends.
Local Area Support Groups will manage the registration, which will cost £5 per person per pony (in the UK; overseas £10), and cover the presentation, and/or distribution of the beautiful rosette (pictured here) that will be awarded to those who complete the challenge. Again the miles can be accumulated in any discipline, eg, riding, driving, long reining or leading ponies; and entries by teams as well as individuals are invited.
We hope that you will join us in this celebration of the life of our late patron and that we will all have as much fun completing this challenge, and sharing our experiences, as we did in our Centenary year.
The contact details, registration form and tracker form are available below.
Jane Rawden
In the meantime, do join the Society so you can take part!